Integrative Medicine | Addiction Medicine
Stephen Markus, MD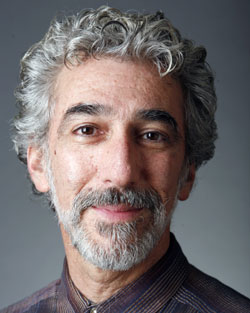 Dr. Stephen Markus is the founder and director of Creekside Integrative Medicine Center, and brings twenty five years of experience integrating both conventional and complementary medicine.
Education & Training
Graduated Cum Laude from University of California, San Diego with a Bachelors degree in Chemistry and Biochemistry, 1977.
Graduate research in Astrophysics and Space sciences at Scripps Institute of Oceanography, 1979.
Awarded Medical degree from Eastern Virginia Medical School, 1983.
Residency in Psychiatry from University of Oregon Health Sciences Center, 1984.
Completed allergy training program from the American Academy of Environmental Medicine 1992.
Training in Botanical Medicine at Bastyr University, 1994.
Family Practice Board Certification from The American Association of Physician Specialists, 1994.
Medical Laboratory Director of National Biotech Labs 1992-1998.
Clinical practice of Addiction Medicine and Suboxone Treatment since 2006.

Other professional Experience
Twenty five years of research in clinical nutrition and nutritional biochemistry Publications in Astrophysics and Space Sciences, 1978-1979.
Bastyr University Clinical Medicine Faculty 1985-1986.

Publications
The Textbook of Natural Medicine

Journal Activities and Memberships
Integrative Medicine Task Force at Evergreen Hospital, Kirkland Washington.